A big shout out to my wonderful Dad who put all this together and my wonderful husband who put in a lot of time and grunt work helping out! It's finally here!
The hardwood floors are in, my dream desk has been designed and put together, and my stash of supplies are slowly getting put where they belong! Surprisingly my upper cabinets aren't anywhere near full yet (oh but they will be!).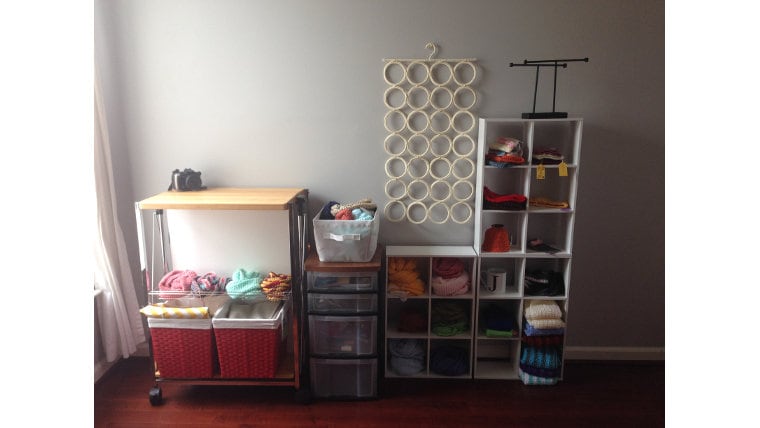 My stock wall is being filled as we speak. Surprisingly throughout this process (and a big thanks to my mom) I have more stock than I did prior to Christmas! Which is making me feel a lot calmer since Peanut is going to come and mess up my schedule even more 😉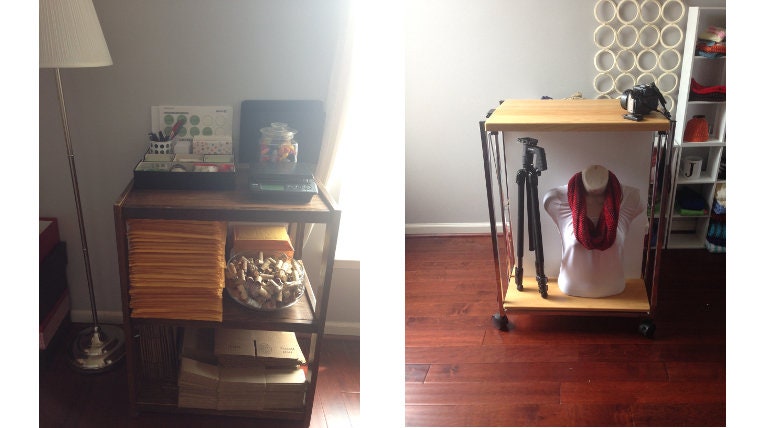 My shipping section is fully stocked and ready go as well as my photo corner which I'll be tweaking a little bit but has been working out like a gem the past few days! I love that it's on a rolling cart so I can find the perfect light spots depending on what time of day it is.
What's left to do besides craft? Well we haven't done anything with the closet yet. I wanted to wait and see how I used the rest of the space before I decided what my closet needed to be. So far it's craft show supplies storage and a few rolls of batting. So happy to have that beautiful two door closet instead of an obnoxious wall in between it tho!
I also have a new sign to hang that my Dad decided was a must have for door outside! I can't wait to hang it up! I'll also be on the hunt for some great wall decor items and ideas for my "backsplash" behind my desk. I think we've finally hit the finishing touches stage and I am proud to say I've already spent a few amazing days up there getting lost in fabric and photos.
Don't forget to check out my Etsy store now that it's up and running!